Are you tired of the same boring low FODMAP breakfasts that leave your taste buds uninspired? Say goodbye to dull mornings and hello to a vibrant and delicious start to your day! We've carefully curated 5 mouth-watering Low FODMAP breakfast ideas just for you. Get ready to transform your mornings with these quick, easy, and oh-so-satisfying but simple breakfast ideas that will make your taste buds dance with joy and keep the bloat away. Let's dive right in and discover a whole new world of breakfast possibilities.
1. Low FODMAP muesli with Low FODMAP Milk & Banana
If you want something simple and easy kickstart your morning with a satisfying bowl of Low FODMAP muesli. Combine rolled oats, seeds, low FODMAP nuts (we're loving macadamia right now), and a splash of Low FODMAP milk. Top it off with a sliced banana for a touch of sweetness and added nutrients. If you like your muesli toasted, try our recipe below for low FODMAP muesli.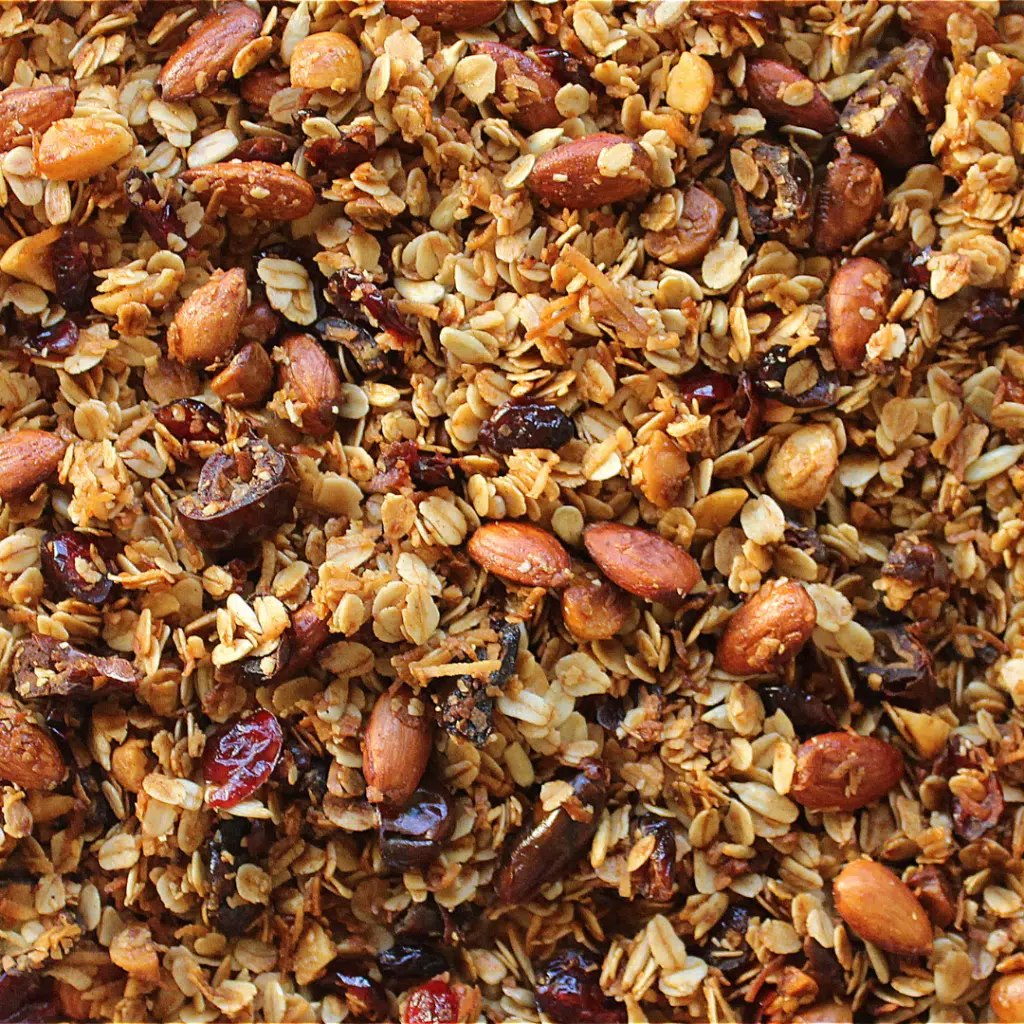 Low FODMAP Toasted Muesli
Makes: 12 low FODMAP serves
4 cups rolled oats

½ cup macadamias

¼ cup almonds

¼ cup walnuts

1 cup mixed seeds

pinch of salt

1.5 tbsp olive oil

1.5 tbsp maple syrup

½ cup dried cranberries
Heat oven to 180° Celsius.
In a large bowl combine, oats, nuts, seeds and salt. Mix well. Spread mixture over a lined baking tray and drizzle with olive oil and maple syrup. Bake for 20 minutes until golden. Allow to cool, add cranberries and store in an airtight container.
Prefer your oats less crunchy and more creamy? Prepare a scrumptious and hassle-free breakfast the night before. Combine rolled oats and low FODMAP milk with chia seeds in a bowl and refrigerate overnight. In the morning and your choice of Low FODMAP toppings such as blueberries, peanut butter or a sprinkle of cinnamon.
Strawberry Overnight Oats 
Makes: 2 low FODMAP serves
½ cup rolled oats
½ cup low FODMAP milk
¼ cup sliced strawberries
2 tsp chia seeds
½ tbsp maple syrup
Combine rolled oats, low FODMAP milk and chia in a container and mix well. Refrigerate overnight. In the morning top with fresh strawberries & enjoy.
3. Eggs on Sourdough Toast
Indulge in a classic breakfast favourite. Scramble or poach eggs to your liking and serve them on toasted sourdough bread. Add a sprinkle of herbs and 2 tablespoons smashed avocado for an extra nutritional boost.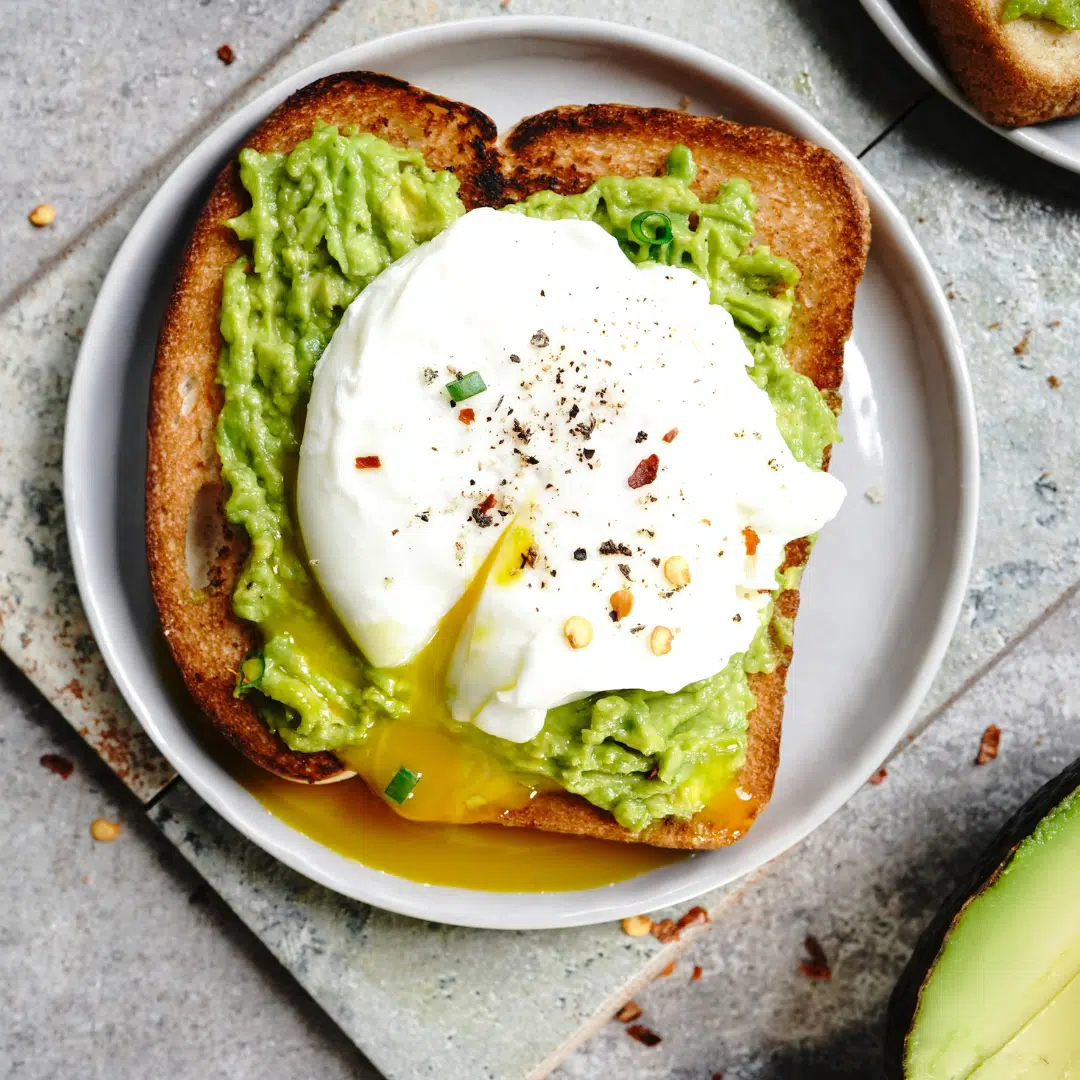 Eggs & Smashed Avocado on Sourdough
Serves: 1 low FODMAP serve
1 large egg
2 tbsp avocado
1 slice sourdough bread
Chilli flakes to serve
Pop sourdough in the toaster. Crack egg into a bowl. Bring a small pot of salted water to a gentle simmer. Use a spoon to swirl the water and gently drop the egg into the middle. Cook for 2-3 minutes until cooked to your liking.
When the toast is ready, top with avocado, poached egg and a sprinkle of chilli flakes.
4. Fluffy pancakes with berries
Treat yourself to fluffy Low FODMAP pancakes topped with a medley of fresh berries. Opt for a low FODMAP flour and lactose-free milk. Then drizzle with a touch of maple syrup or a dollop of yogurt for added sweetness.
Fluffy Pancakes with berries 
Serves: 4 low FODMAP serves
1 cup low FODMAP flour
1 tsp baking powder
1/2 cup sugar
1 cup low FODMAP milk
1 egg
Butter for frying 
2 cups of mixed low FODMAP berries
Maple syrup to serve
Whisk egg and low FODMAP milk together and place to the side. Sift flour and baking powder into a large bowl. Stir in sugar and make a well in the centre. Pour in milk and egg mixture and stir well to combine.
Heat butter in a heavy fry pan. Drop spoonfuls of the batter into the pan and cook for a few minutes each side until golden.
Top with berries & maple syrup.
Blend together a refreshing and nourishing Low FODMAP smoothie. Combine a handful of spinach or kale, a firm banana, lactose-free yogurt, and a splash of almond milk. Add protein to your smoothie with a tablespoon of peanut butter or hemp seeds.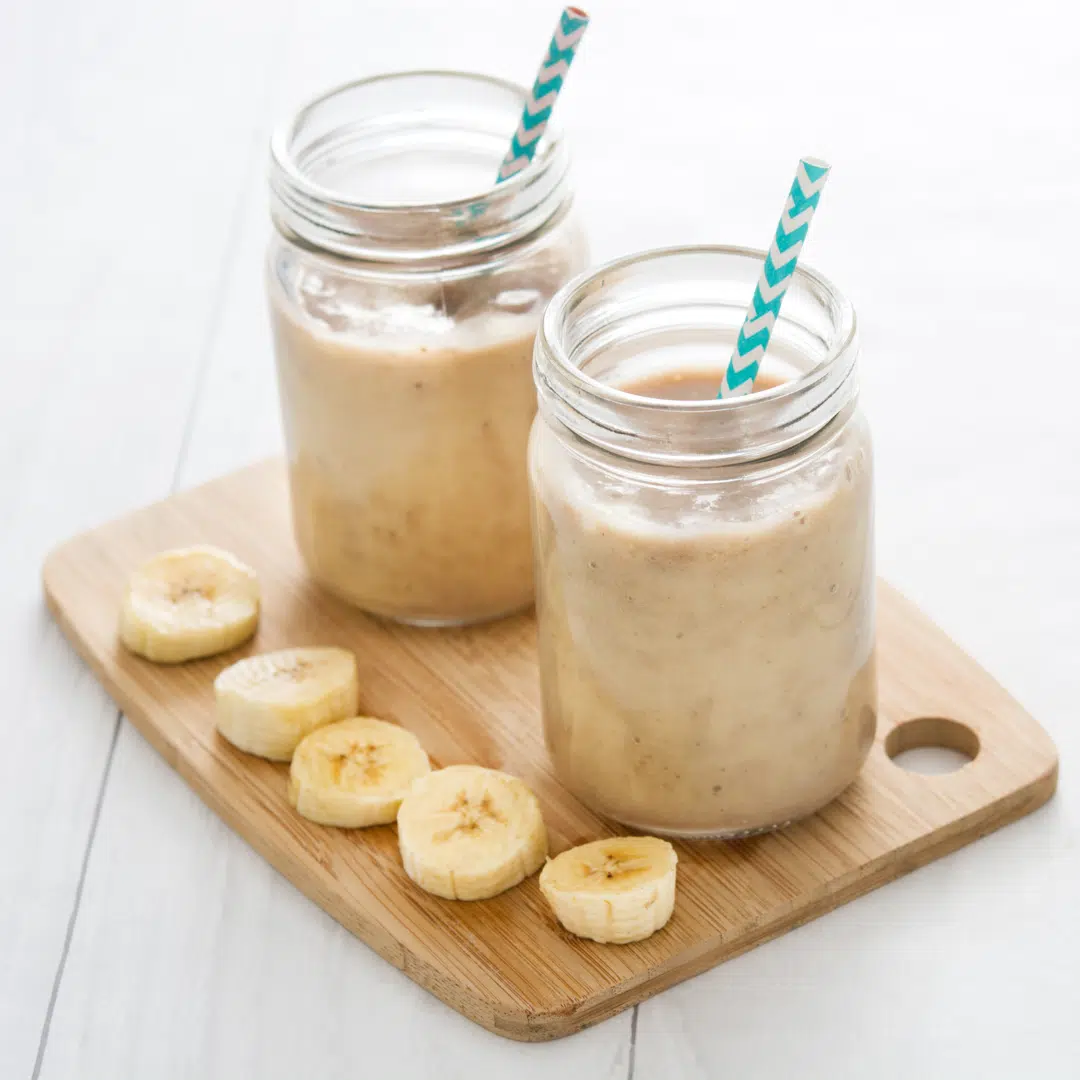 Banana & Peanut Butter Breakfast Smoothie
Serves: 1 low FODMAP serve
¼ firm banana
1 cup milk
1 tbsp peanut butter
½ tbsp maple syrup
½ cup ice cubes
1 tsp chia
Combine all ingredients in a blender and whizz until smooth
Ready to expand your Low FODMAP recipe repertoire? Discover an abundance of flavourful dishes in our comprehensive Low FODMAP cookbook. Unlock the full potential of your breakfast, lunch, dinner, and snacks with our expertly crafted recipes. Don't let IBS hold you back from enjoying delicious meals. Purchase our Low FODMAP cookbook today and embark on a journey to flavourful and gut-friendly eating.
Remember, personalized support is also vital on your Low FODMAP journey. Book an appointment with one of our experienced dietitians to receive individualized guidance and support tailored to your specific needs. Don't wait—start taking control of your digestive health today!